Sell any Dinner Kits, Griller Kit at suggested price...

Dinner Kit, Chicken Soup, Chicken Alfredo, Rotisserie Chicken, Haluski, Pizza and Perogies for $15.00 ◊ Griller Pack for $20 (Burgundy Steak, Wings, and Tips Mash Potatoes Noodles) ◊ Premium Ribeye and Chicken Breast Filet Combo for $25

...and your group makes a $4.50 profit for each of these kits sold!

Sell any Dessert Box...

Peach Cobbler or Apple Cobbler ◊ Cinnabon Family Pack Gooey Bites Pack ◊ Mash Potatoes for $10.00

...and your group makes a $2.00 profit for each box of these sold!

**That is suggested prices. You can change the pricing to suit your group.**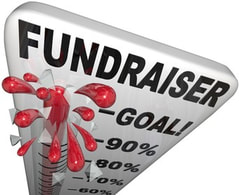 Selling Period

We recommend your team actively selling for 2-3 weeks. During this time, your Sellers collect their orders and payment. As customers place their Dinner Kit orders, ask your Sellers to collect payment by check made payable to your group/organization.


Placing Your Order

​WE ASK THAT YOU CONTACT US ONE WEEK PRIOR TO YOUR DELIVERY DATE TO PLACE YOUR ORDER AFTER YOU COLLECT THE ORDER FORMS FROM YOUR SELLERS, AND TALLY THE NUMBER OF KITS YOU NEED TO HAVE DELIVERED.
Making Payment

Payment for your group's fundraiser is due at the time of delivery. The delivery driver will accept payment in the form of a cashier's check or money order. School checks will also be accepted. Our delivery drivers cannot accept cash, personal/starter checks or credit cards


Delivery Day

Your Dinner Kits will be delivered directly to your group's prearranged location in a refrigerated truck. To ensure a quick and smooth delivery, be sure to have your delivery in an accessible area, avoiding stairs whenever possible. Enlist one volunteer helper for every 100 items sold to ensure sorting and distributing your orders goes smoothly. Schedule your pick-up time 1-3 hours after your delivery time to allow enough time to unload, count and sort orders.